9 Ways Your Life Improves when You Teach Yoga Online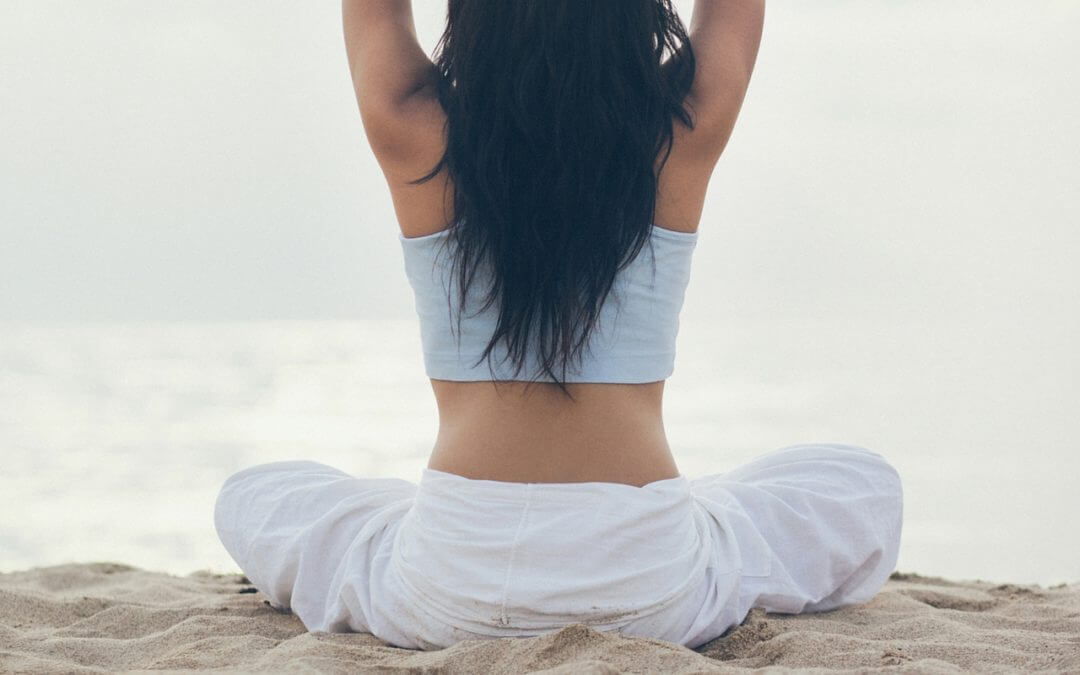 What does life look like when you teach yoga online? How does it feel when you're teaching from your living room instead of a studio, chatting with your students through a webcam instead of in-person?
We might be a little biased, but we happen to think that life becomes just a little sweeter.
Here are nine ways that life improves when you teach yoga online.
1. You can live anywhere
This is your chance to finally escape the snows of Minneapolis for the beaches of Bali. You can pull yourself out of San Francisco's ridiculous real estate market and buy a sweet little farmhouse in Idaho. When you work or teach yoga online, your options are truly endless.
2. You can travel whenever you want
When you set your schedule, you're no longer limited to just two weeks of vacation, the occasional long weekend, or the same holidays that everybody else takes off. You can snap up that cheap flight to Miami and teach your class, poolside. You can take mid-week road trips or just go visit your best friend because she needs you—without having to find a sub or a put in a PTO request.
3. You can create a work schedule that fits your life
When you teach yoga online, you're not held hostage by your studio's hours or schedule. If you want to arrange your workday around your child's nap time, do so. If you're an early bird who does her best work before noon? Teach three classes each morning. If you're serious about paying off debt and you want to put your nose directly to the grindstone, lean in, sister. You set your schedule and you can teach as many classes as you want.
4. No rush hour, public transport, or icy roads
No more leaving the house at 3:30 to teach the 5:00 hot vinyasa class. No more hauling your gear on the bus or train. No more driving in the rain, ice, or snow to find you only have two students (because nobody else wants to drive in the rain, ice, or snow, either).
5. More time for your child, pet, partner, or hobby
We're very, very passionate about yoga, but we're just as passionate about spending time with the people we love, doing things we love. When you teach at a studio, you spend hours every week packing for and commuting to class. That's time you could be spending cuddling your puppy or digging into a new novel.
6. Your income directly reflects your hustle + skill
Most yoga teachers get paid per class or occasionally paid 'per head.' You can be the best yoga teacher who ever downward dog-ed, but if your studio is in a bad location, unappealing, or poorly marketed, your classes will probably have low attendance. And if you don't get paid per head, your paychecks will never reflect the size of your class, your students' satisfaction, or your class's popularity. None of us became yoga teachers to get rich but it is nice to be rewarded for hard work. When you teach yoga online, you control your marketing, your rates, and your class size (don't worry, if you work with Namastream, we'll help you with all of that!) When you're self-employed, there's a direct correlation between how hard you work and how big your paycheck is.
"I had been looking for a way to work online in my areas of expertise for at least 5 years. I did not find anything that came close to fitting my needs, both in the platform and financial areas, until I found Namastream. The Namastream team is incredible. I have confidence my vision will happen and I have hope for my retirement future. I am excited to be a part of this growing company."
- Susan Reddig
7. You can teach exactly what you want to teach
Has your studio ever shoehorned you into a class that you don't feel qualified to teach? Or, to be honest, you don't want to teach? Do you find yourself intrigued by pregnancy yoga or restorative yoga but your studio doesn't offer them? When you teach yoga online, you get to teach exactly what and how you want.
8. No more hauling a gym bag full of sweaty clothes around
Done with your class? You can walk into your bedroom and deposit your dirty workout gear directly into the hamper. No more packing two outfits or showing up to cocktails in your yoga pants.
9. You can literally teach wherever you want
Even if you stay snuggled in your lovely hometown, you're not stuck teaching in a studio when the skies are blue and the sun is shining. You can take your practice to the beach, to a mountain top, or just to your backyard. You can teach from your friend's light-filled painting studio or under blooming cherry trees. It's up to you!
Your life —and yoga practice —will absolutely bloom when you remove the constraints of geography and time.
If you found this post helpful, you should check out our free on-demand masterclass: Become an Online Teacher.
BECAUSE THE WORLD NEEDS WHAT YOU TEACH.