How to Expand Your Email List (and Business) with a Lead Magnet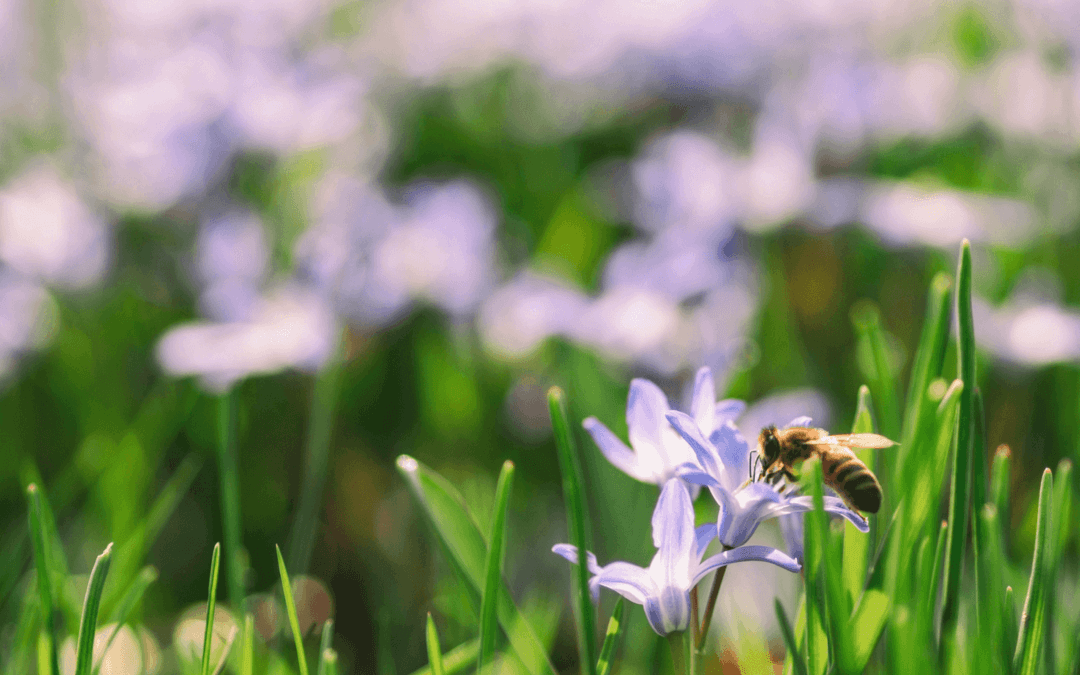 Hopefully, you're already convinced that building and leveraging your email list is a fantastic use of your time. (Still not on board? Check out our posts on why list-building is a crucial practice and how to write killer emails!) You've mulled over the idea of creating an online challenge, but aren't quite ready to commit to such a big project. You want something that lasts longer and has more impact than a seven-day mini-project. You want a way to expand your reach that's simple, evergreen, and incredibly useful to your clients and community.
What you want is a lead magnet. In fact, even if you adore online challenges and are also building your subscriber list through webinars, testimonials, and ads, we highly recommend that you add at least one lead magnet to your arsenal. Because, quite simply, lead magnets are the single best way to entice new subscribers to join your wellness-focused email list.


OK, but what is a lead magnet?
Fair question. A "lead magnet" may also be called an "opt-in," an "incentive," "an ethical bribe," or a "sign-up freebie." Basically, it's a free piece of downloadable content used to encourage email list subscriptions. It might be an ebook, a PDF checklist, a template, a quiz, a recipe guide, an audio meditation, or even a video that readers receive access to after signing up. The idea is to dangle the alluring—and totally free—content in hopes that people will join your list to gain access. And it generally works like a charm.
That is, IF your free offering hits the right notes with your community...


How to create an effective lead magnet
Email is far more personal than other online interactions. Receiving an electronic note in your inbox from a specific person feels intimate in a way that commenting on or liking social media posts simply never will. So your lead magnet needs to respect that intimacy, and build upon it. If you offer up a half-baked collection of vaguely useful content, readers will feel annoyed and betrayed. But if you create a thoughtful freebie that addresses their unique pain points, they'll subscribe and remain loyal.
Your carefully crafted lead magnet should:
Respond to a real need: If your target audience is yoga practitioners coping with chronic pain, a freebie that offers them 12 key poses for alleviating tension will hit the spot. A general "Yoga 101" ebook or video demoing your favorite advanced balance poses won't resonate in the same way. Not sure what your readers and followers need most? Ask them! A simple poll or question on Facebook will yield loads of helpful feedback.

Be concise and easy to consume: You may feel like offering up a 50-page ebook on Ayurvedic healing practices is incredibly generous, and it is! But what you want for this opt-in is something more bite-sized. A quiz to determine your dominant Dosha would be perfect.

Be available in multiple formats, if possible: If you're most comfortable speaking extemporaneously, a video or audio format may seem like the ideal choice … but what about your viewers who prefer to read and digest slowly? If you can, offer your lead magnet in a few different formats.

Offer a high-value, quick win: Presenting subscribers with a meticulously crafted, month-long, general fitness challenge won't spur hundreds of new sign-ups. Offering up a 10-minute ab routine that works wonders in weeks? Much more likely to catalyze list growth.

Be extremely easy to download: Don't force subscribers to jump through too many hoops to access your lead magnet. Ideally, they should enter their email address, submit it, and immediately hit a landing page where they can download the freebie with a single click.

Position you as an expert: Since this may be some subscribers' first real exposure to you as a personality, your opt-in should put your expertise front and center. You want them to stick around, and convincing them you're knowledgeable and experienced is a surefire way to do that.
It's also vital to be transparent about list membership and what it entails. Let new subscribers know how often you'll be contacting them, and what types of content they can expect to receive. Building trust through honesty is the best way to cultivate reader loyalty.
If you're offering something printable like a PDF cheat sheet or reusable template, consider hiring a pro to design it for you. You want this piece of content to be beautiful, utilitarian, and aligned with your visual brand. If you're a novice designer yourself, it may pain you to shell out for help from a more experienced graphics expert, but we promise it'll be money well-spent. Your lead magnet is an ambassador for your brand, and should be packaged in a way that makes you feel proud.


Types of lead magnets that work for wellness experts
We mentioned some of the basics earlier—ebook, PDF checklist, template, recipe, audio, and video—but lead magnets can take many other forms. Again, you'll want to consider your specific audience's needs and preferences before diving into a format or subject, but here's a list of general ideas to kick around.
Calendar: A beautiful, printable calendar with calls-to-action appeals to design lovers and old-school readers.

Resource list: Although you risk sending people away from your own site, a resource list illustrates how willing you are to promote the good work of others. A roundup of best yoga props for a home practice, or recipes for easy detoxing might pique interest.

Workbook: This beefed-up version of a checklist will appeal to those who are more experiential learners.

Recipes: Ideal for any wellness pros who work in food and nutrition!

Quiz: Skip the fluff, and hone in on follower interests and needs. Create a quiz to help them determine if they need more cardio or lifting in their routines, or one that helps them understand if they should limit dairy, gluten, or meat.

Prompts: If your subject is introspective—body positivity or recovery, for instance—offering a series of gentle journaling prompts can be helpful and supportive.
There's no shame in sticking to a classic ebook format or whipping up a fabulous video, but consider all your options. There's more than one way to encourage a sign-up!
How to promote your stellar lead magnet
Settling on an idea and writing or building your freebie are important first steps. After that, you need to consider how you'll nudge people toward that freebie and the associated list sign-up process. You don't want to be overbearing or irritating, but you also want to ensure that readers see and consider this useful, free offering.
Start by dedicating some valuable real estate on your website or Namastream studio to a sign-up form and lead magnet description. A chunk of your sidebar, part of your footer, even a portion of your header near your logo are all great locations. (If you end up offering several lead magnets, consider creating an entire page where subscribers can browse and choose their favorite option.)
Consider a timed pop-up with sign-up box. Some versions can be triggered by scrolling or behaviors that indicate a reader is about to leave your site. These pop-ups can be effective, but also aggravating, so try to find one that won't launch every single time someone clicks on a new page or post.
Create scheduled posts to all of your social media. No need to bombard people with constant sign-up prompts, but remind them on the regular. Once per week at varying times throughout the day works beautifully, and distribute your messages across Facebook, Twitter, LinkedIn, Instagram, and any other platforms you frequent. Hootsuite, Sprout Social, and other social schedulers can help you create a comprehensive, timing-sensitive plan.
Mention your lead magnet organically whenever you can. This includes in your own blog and social media posts, guest posts, at live events or workshops, on podcasts … any time it seems even remotely relevant, plug your freebie!
No two ways about it — lead magnets are essential tools for email list-building. If you haven't crafted one for your own site and audience yet, now's the time to get cracking! Hopefully these tips and ideas will get your creative juices flowing so you can build a strategic, valuable, and effective lead magnet to expand your reach.
If you found this post helpful, check out our free, on-demand masterclass: Become an Online Teacher.
BECAUSE THE WORLD NEEDS WHAT YOU TEACH.