How to Get More Website Traffic by Using the Google Keyword Planner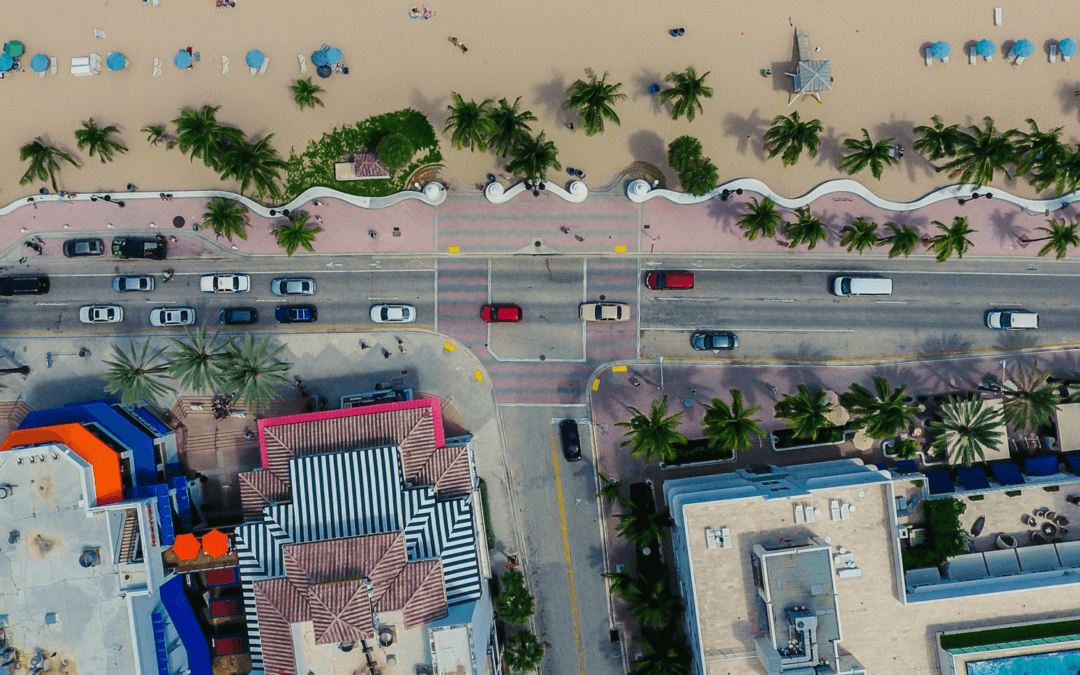 Google runs the show when it comes to search engine optimization (SEO). It certainly can't hurt to keep your site optimized for other search tools like Bing and Duck Duck Go, but if you aren't ensuring that your entire online presence is Google-friendly, you're playing a losing game.
Google knows this, and provides you with free tools to help you make sure that your site will be indexed quickly and accurately. In fact, the Google Keyword Planner was designed to help website owners like you optimize your content and make it search-friendly. This tool will help you research and select the best possible keywords to focus on as you create your content, write blog posts, and build out your website. Doing this ensures that people who need what you offer can easily find you online. You can have the most gorgeous website on the entire Internet, but unless potential clients and customers can find it through simple searches, it won't matter for your bottom line.
We took a peek at Google Keyword Planner in this post on SEO, but today we're going to dig deeper and talk about exactly how to configure and use this powerful online tool.
Getting started with Google Keyword Planner
Before you can even access the Keyword Planner, you've got to create an account with Google and sign up for Google AdWords. If you've already done this, you're golden! If not, set-up is a snap, and AdWords is a dynamic program that can boost your wellness business in more ways than one. Google AdWords will allow you to set up affordable advertising through Google to promote your work, classes, and website. You can create budgets and parameters for campaigns, pause at any time, and tweak your criteria whenever you'd like. It's a great promotional tool to have in your kit for when your business is ready for paid marketing.
Once you're signed up and signed into AdWords, click on Tools in the top navigational bar, then select Keyword Planner.
The next screen will show you two sets of options. To perform keyword research, click on the first one, "Search for new keywords using a phrase, website or category."
From here, you have a number of options. In the first box, you can enter keywords related to your product or service. So, if you're a yoga teacher, try words like "yoga," "yoga classes," "yoga teachers," "yoga for beginners," and other related words and phrases that pertain to your work. Separate your keywords and phrases with commas. Alternately, you could pop the URL for the landing page you have in mind into the second field. In most cases, this would be your homepage, but if you're doing keyword planning for a different page on your site (your products page, your class schedule, etc.) be sure to use that URL here. The landing page is the page you'd like people to find through their search results when they use specific keywords.
You'll see a bunch of other fields below that don't need too much tweaking, since they default to the options that suit most people's needs. Just to let you know what they mean, though, here's a quick summary.
You'll see options for "Targeting," which allows you to narrow your keyword focus to a specific country, language, or search engine. (Yes, you can use this tool to target non-Google search engines! Fair warning, you'll only be accessing the ones the live within the Google network, like AOL.) You can also customize your search to filter out keywords that don't have a minimum monthly search threshold or a cost per click above or below a certain amount. Finally, you can hide keywords that you already have in your AdWords account, or ones that you believe are irrelevant. Unless you're a skilled user with very specific goals in mind, we strongly recommend leaving all of these sections alone. If you're targeting Americans searching in English via Google, the defaults will work beautifully.
Drilling down to your ideal keywords
Once you've input your keywords and key phrases, click on the "Get Ideas" button. Doing this will send you to the actual Keyword Planner tool. Make sure you're viewing the "Keyword ideas" tab, not the "Ad group ideas" tab.
This view gives you a look at the competition. Be aware that Keyword Planner isn't showing you information about general search engine competition, just competition among people advertising within AdWords. But this limited pool of information can still give you helpful insights; High competition is a great indicator that a keyword will be relatively easy to convert. Low competition can indicate that a keyword or phrase won't be as effective at driving traffic to your site.
For example, look at the results for "yoga classes near me" in the second tier of results. This is an informational keyword string used by someone who is probably just seeking geo-targeted map results, and hasn't included the name of their city or region. Competition is quite low because it's impossible for website owners to guess at what "near me" means. This keyword is also unlikely to convert for the same reason: If someone searches for "yoga classes near me," lands on your homepage, but they live in Omaha and you live in Honolulu, they're unlikely to take further action. This keyword won't attract the type of client who is likely to invest in your service.
The "Suggested bid" column can also hint at a keyword's efficacy. People are often willing to pay more per click for high-quality keywords! This isn't true 100% of the time, though, so take both competition and bid-level into account when evaluating a keyword or phrase.
How to apply what you've learned
The legwork you've done to investigate the highest-performing keywords can be applied in two key ways.
Absolutely EVERY blog post you publish should be SEO optimized, and this post will show you exactly how to do that (using a slightly different but related section within Keyword Planner).

If you're hoping to make your entire website SEO-friendly, make sure to do the following:
Load down page titles with relevant, vetted keywords. Search engines rank this spot nice and high!

Create meta tags that include your keywords. These won't have a huge impact on search rankings, but can influence click-throughs.

Include your top keywords and key phrases in the subheadings and text. Scatter them throughout your static pages as much as you can.
It definitely takes some time to do thorough keyword research. It takes even more time to ensure that your site is packed with the right words and phrases to attract new visitors. But once you've got those keywords in the right spots, you can just sit back and watch as they rake in the pageviews. If you've got an existing site that hasn't been optimized yet, keep track of your current stats so that you can compare them to your stats for the coming months. You'll be blown away by how effective proper keywording can be in driving high-quality traffic (and new clients!) directly to your site.
If you found this post helpful, check out our free, on-demand masterclass: Become an Online Teacher.
BECAUSE THE WORLD NEEDS WHAT YOU TEACH.